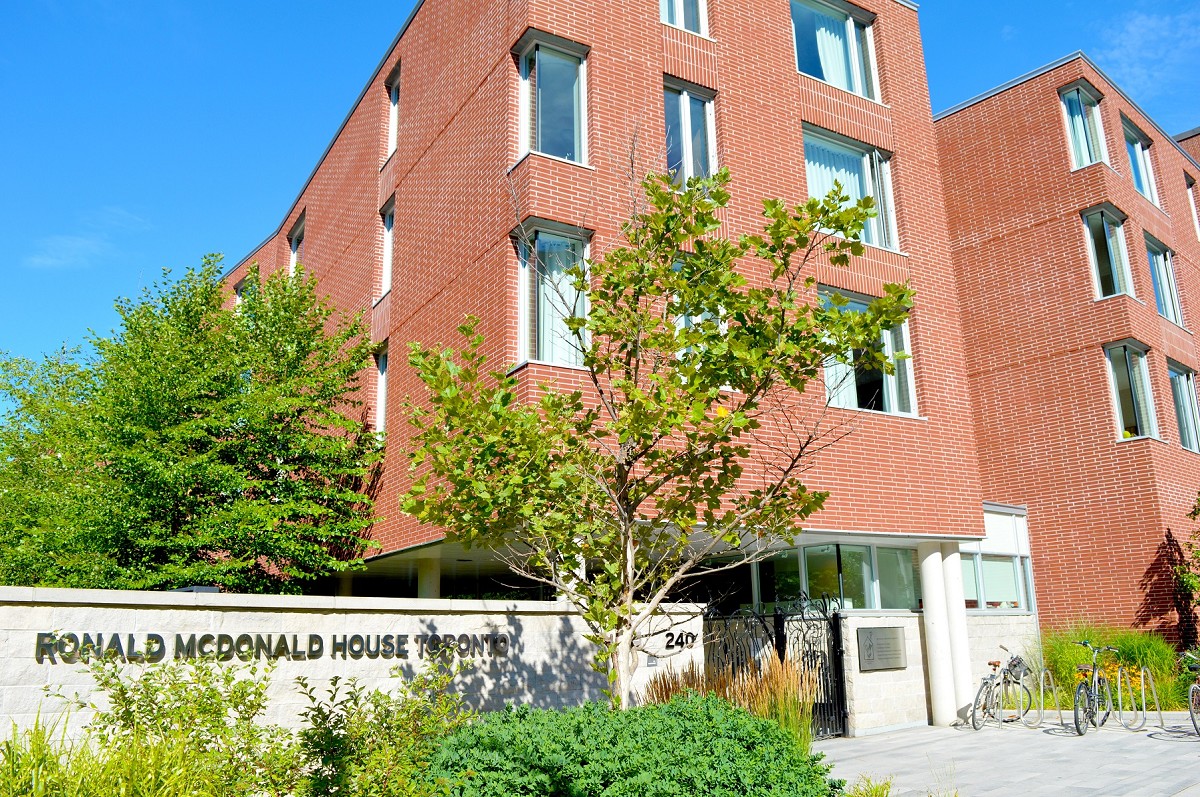 About RMH Toronto
Ronald McDonald House Charities (RMHC) Toronto provides a "home away from home" for seriously ill children and their families to heal better together.
We encompass a House for 81 families in downtown Toronto and Family Rooms in four hospitals across the Greater Toronto Area.
RMHC Toronto is an independent charity, governed by a volunteer Board of Directors, and is part of a network of more than 340 licensed Ronald McDonald Houses around the world.

The House
A new family arrives at our House in downtown Toronto every 12 hours on average. More than just a place to stay, the House is a supportive home, helping families to carry the burden they face.
It offers a place for sleeping, schooling, working, cooking and playing. It also provides vital programs that help sick children, their siblings and their parents get to a better place emotionally.

The Family Rooms
Family Rooms provide a "home away from home" within a hospital setting so parents can rest and retreat just steps away from where their sick child is being treated. This in turn supports their ability to be an active member of their child's healthcare team.
Family Rooms are equipped with TVs and fireplace lounge areas, a kitchenette equipped with snacks, showers and sleep rooms.
---
For more information on RMHC Toronto, please contact:
Kyla Brierley, Development Officer, Community & Franchisee Engagement
Ronald McDonald House Charities Toronto
416-977-9645